Creative and Collaborative Teambuilding Game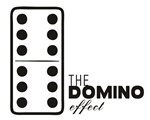 Who will have the steadiest hand? Who will have the best ideas, creative and original solutions? Can your team ensure every chain link works? Perhaps it will be good to try everything before your own action.
Each team has the task of creating their own domino effect with using all possible tricks and adjustments. In the first part of the program, teams will compete for various props which can be used in their trail – bulbs, books, balloons and pins. Will they handle this first challenge to make their main task easier? After the opening contest, each team gets their dominoes and everything they have won. It´s time to start building. Domino must meet all the specified parameters and eventually blow out the balloon.
The beauty of the whole action lies in the fact that it depends on every dice in the kit and the failure of even the smallest detail means failure.