Competitive Teambuilding Game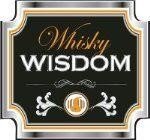 "Too much thoughts harm, but good whiskey is never enough." Mark Twain.
The Whiskey Wisdom program offers an entertaining evening that will try your logical thinking in a relaxed and friendly environment. It's the perfect ending point for a conference because it combines teambuilding with a good night's drink. Enjoy exciting conversation, a cheerful competition and a glass of whiskey. Whiskey flavors are rich and varied – more than any other hard alcohol. Traditional whiskeys are produced in almost each country so there is really lot of them. The type of grain used, the method of distillation and the choice of maturing barrels – makes every whiskey unique.
Whiskey is an adventure. Whiskey Wisdom invites you to explore the variety of this drink. Cheers to the winners! And do not forget the words of George Bernard Shaw: "Whiskey is the liquid sun."