MEDITAINMENT
Individual Online Teambuilding Game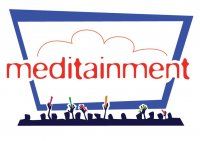 Anywhere (the game is online)



Meditainment – Wellness at Your Fingertips!​
Give your employees unlimited access to our library of 34 guided meditations, each a blend of meditation methods with stories, music and sounds of nature, easily enjoyed from any device, including mobiles & tablets.​
Choose from a comprehensive range including Stress Reduction, Rest & Relaxation, Growth & Development, Self-Motivation & Energy, Mindfulness & Insight, Sleep & Recharge. Now available in English only.