IT'S GREAT TO BE OUTSIDE AGAIN!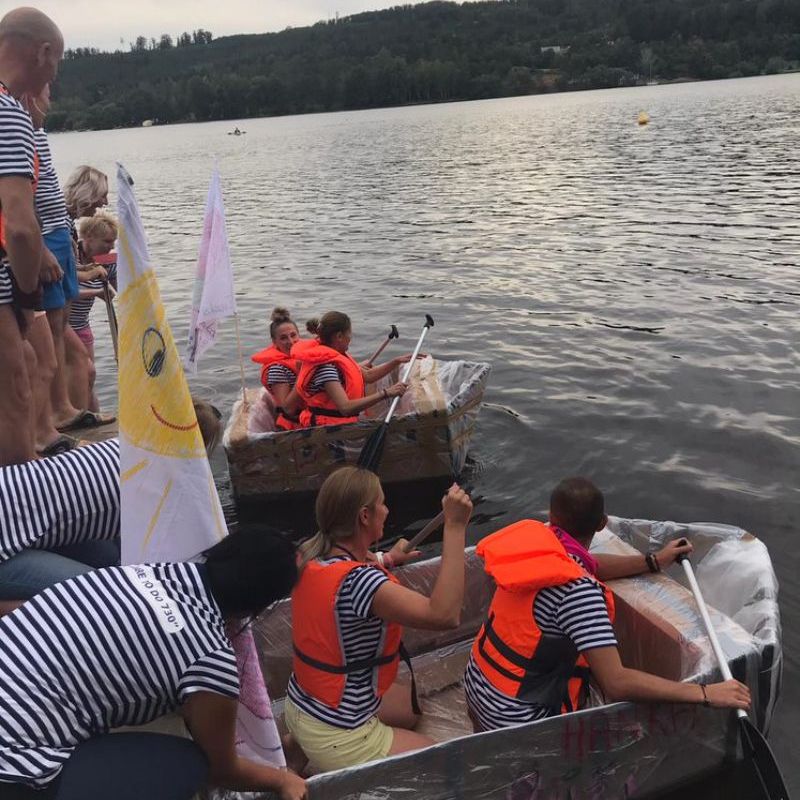 "Normal" events where people physically meet are like unicorns in these days, so we're looking forward to each and every one. Therefore, we are very happy to show you one we have recently done, because it is nice to showcase what events can now be safely done in the Czech Republic with respect to the latest safety rules. 
This afternoon team building (Flat out Afloat program) for a group of colleagues from the same company who are in daily contact serves as an example. Exactly for such groups are advantageous conditions for the implementation of similar events, as participants are in contact even without such a social event, teams during program work separately and with greater spacing so that contact with others and potential transmission of the virus is limited. All facilities and catering are available at very affordable prices in these days. Do not forget that all members of the company are now under enormous pressure from many sides, and such events are very necessary for your team. If you are so worried about the risks that you would rather cancel the event or postpone it by a whole year, think about online or hybrid options. They cannot replace similar events, but they are a great alternative for this challenging period. 
Don't worry and get in touch with us, we know how to do it!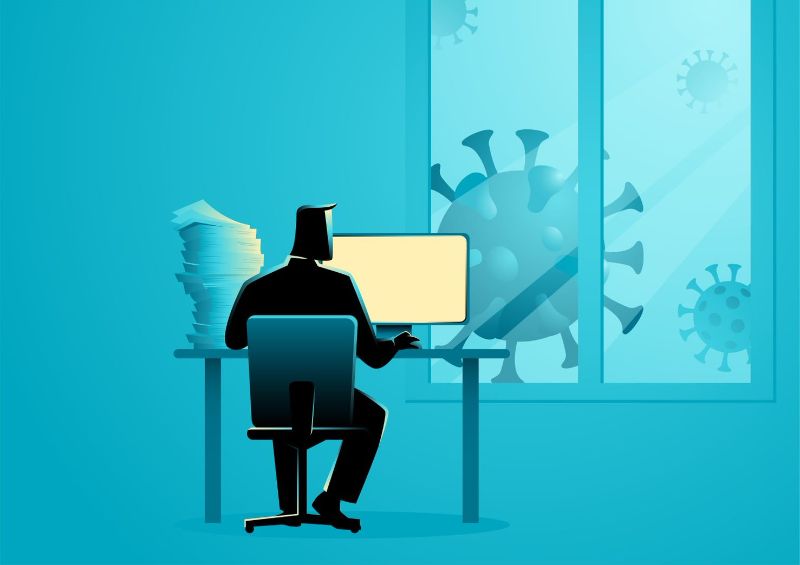 Although we at Catalyst look at this time positively, for example, thanks to the joint efforts of the entire society facing the virus, which rapidly develops, invents, innovates and researches. We all will certainly agree that the absence of social interactions can lead to many problems within society and of course companies. 
Fortunately, even in the online age, we have alternatives to prevent feelings of loneliness, burnout or moral decline. Arrange with colleagues for regular coffee at the computer where you will deal with non-work matters and once a week you will talk about anything. While working at home office, make a clean work place and do not rotate throughout the apartment, once you will respond to emails from the couch and the second time you will join the conference from the shower. Every day, make a list of important tasks that you will cross out once completing them. I believe that the organization of your own work with clearly defined goals will improve your feeling and performance. Another such alternative is our online team buildings, which we are constantly developing and, thanks to many successful events, we are also monitoring their benefits. Once we work with clients on more progressive digitization in a team, the second time we help them make regular conference calls special by lightening and having fun, next time we support innovative thinking from teams on home offices. 
Tools and goals are changing, but we still help teams during online times. 
Did you know? 
We have already delivered 18 online team buildings to our clients for almost 600 employees? The largest event was attended by teams from 7 different countries and together formed a group of 180 people. The most popular activity among our clients is undoubtedly Go Remote, which offers the greatest variability in settings and content tailored to the needs of clients. 
We can't wait to see what the coming months will bring.